Membership is open to anyone who lives, works, learns, or plays in Hamilton and who supports the objectives of No Hate in the Hammer to join the coalition. There is no membership fee.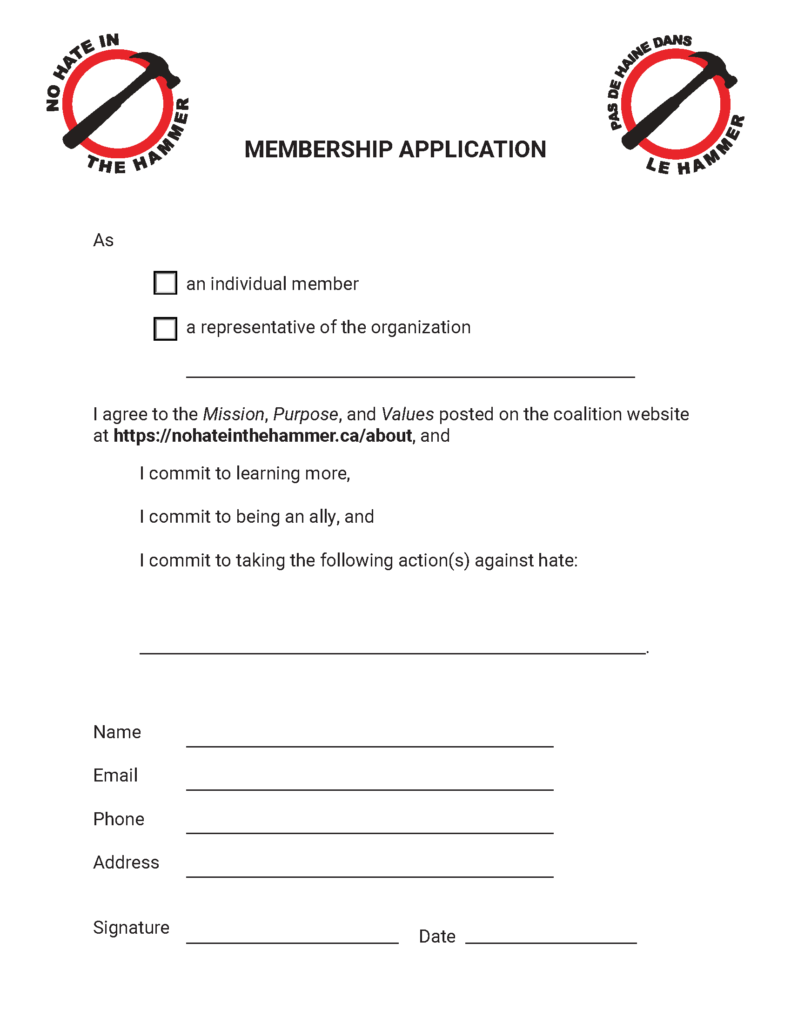 Join the coalition:
Fill it out with your contact information and your personal, concrete goal for fighting hate over the coming year
Email your completed form to info@nohateinthehammer.ca
Please contact the coalition if you have difficulty with the application process.