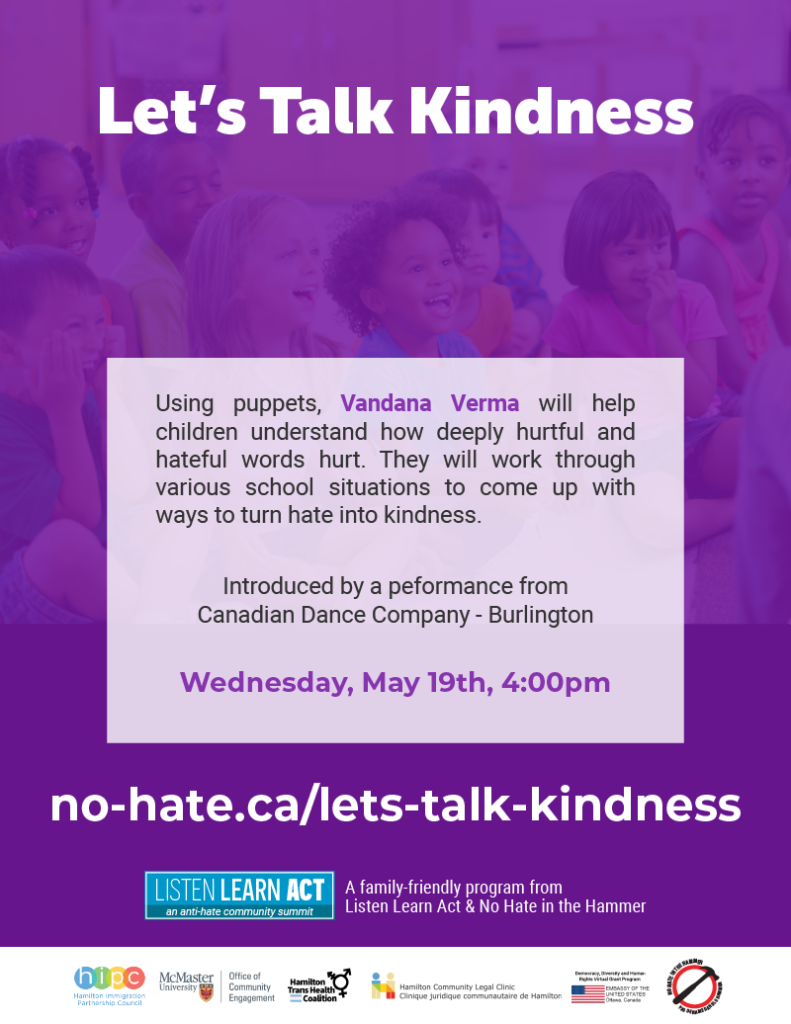 Watch the Program Here
A link to watch Let's Talk Kindness will be posted on this page an hour before the event starts.
Let's Talk Kindness
During this interactive virtual show, Vandana Verma will use puppets to help children understand how deeply hurtful and hateful words hurt.
They will work through various school situations to come up with ways to turn hate in to kindness.
Wednesday, May 19th, 4:00pm
Featuring
Vandana Verma
and a performance by
Canadian Dance Company – Burlington
This free, family-friendly virtual event is a part of the Listen Learn Act summit and is open to the whole community, including those who have not registered for the summit.
If you would like to watch the event with your family, visit this page at 4pm on Wednesday to find a live stream.
If you would like to interact with Vandana during the program, so she can see you and your children and your children can have an active role in turning hate into kindness, register for Listen Learn Act for free at no-hate.ca/summit. You do not have to attend the other summit sessions… just use your personal summit platform link to participate in Let's Talk Kindness on Wednesday, using a computer or device with a camera and microphone.