Steering Committee members can access shared files at https://no-hate.ca/gdrive. These include minutes, planning documents, and public education assets.
Access to the shared drive requires a Google account. A free Google account can be created for any email address; a gmail.com account is not required.
The first access to the shared drive or a direct link to a document in the shared drive will display this screen: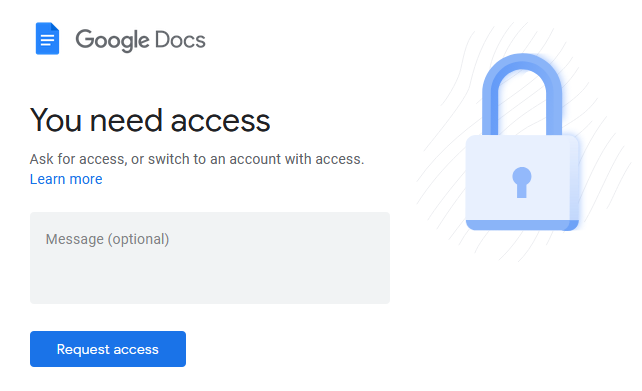 Identify yourself by name in the Message box so you can be verified as a Steering Committee member.
Click the Request access button. You will receive an email that access has been granted. This is done manually and may take several hours or a few days.
After following this process you will have full access to the shared drive using the Google account you associated with this request.
Google Drive for Desktop
The shared drive can be viewed on a Windows or MacOS computer as a regular file folder using Google's Drive for desktop.
Old SharePoint Site
Older coalition files can be found on this SharePoint site.