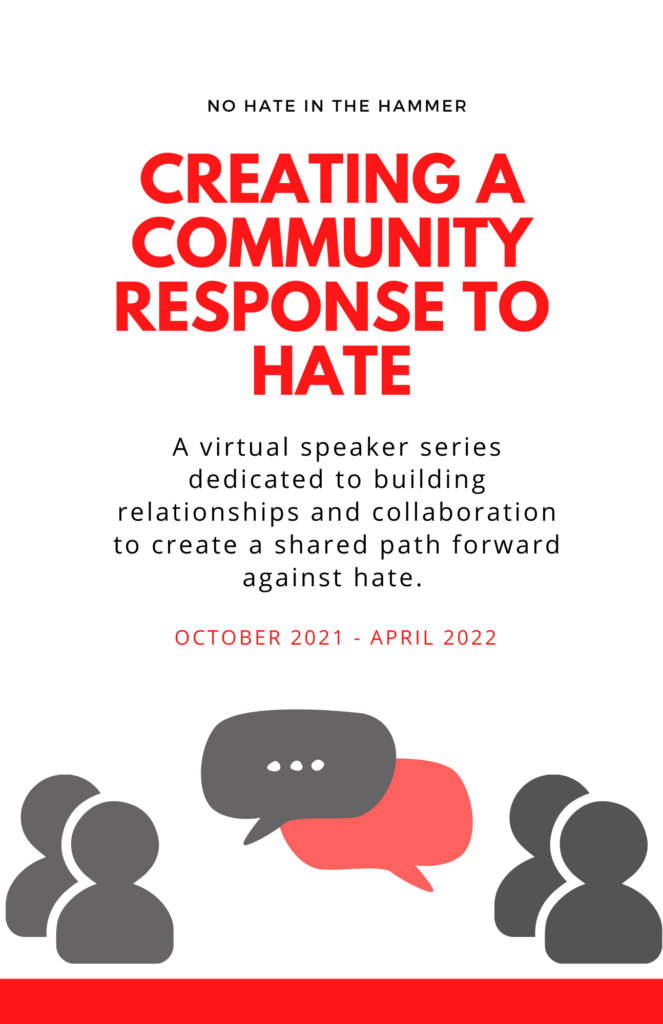 Creating a Community Response to Hate: A Virtual Speaker Series
The shocking manifestations of hate in Hamilton and a growing call for action to dismantle it has generated grassroots counter-demonstrations, siloed mobilization and more recently, institutional initiatives, but there has been no effort to collaborate on a shared path forward.
To build bridges and encourage collaboration, No Hate in the Hammer will be holding a virtual speaker series from October 2021 to March 2022. The end goal of this speaker series is to co-create a blueprint for action – a coordinated community response to hate that will coincide with the creation of a tool kit.